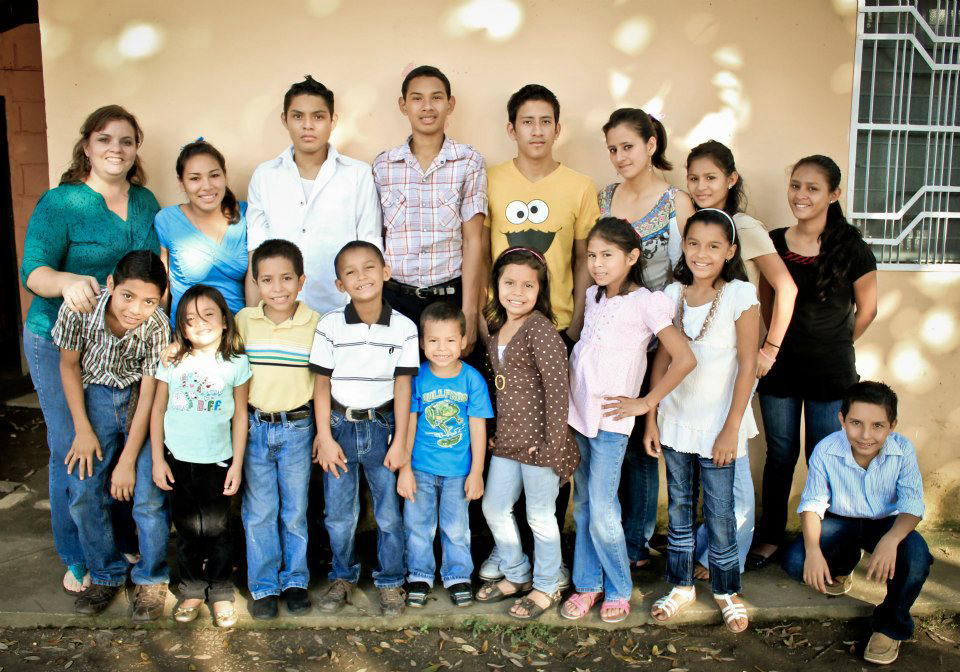 This week, The Mario Foundation celebrates Angie McInvale Altamirano and her twenty years of service to the children of Honduras! A true reminder that not all heroes wear capes, but they do often need help. That's why The Mario Foundation is dedicated to Angie and the mission of Hope House by providing opportunities for folks just like you to be a vital part of this incredible story of love and hope.
The sounds of activity start early in the quaint neighborhood where Hogar Esperanza (Hope House) sits in San Pedro Sula, Honduras. The oppressive Honduran heat means everyday tasks are best done early, while the sun still offers some mercy before its mid-day tropical siege. And for the last twenty years, Angie McInvale Altamirano has set about early each day with a quiet resilience reminiscent of a champion marathon runner. There's no time for rest or complaints. The stakes are far too high for those relying upon her unwavering commitment to shield them from a world of unimaginable dangers.
Growing up near Birmingham, Alabama, Angie was made aware as a teenager of the challenges the children of Honduras face. A beautiful, but embattled country, Honduras is known for its rich natural resources, including coffee, sugar cane, and fruit. However, it is equally known for the serious issues its people face: poverty, high crime rates, political instability, and violence.
Following the horrific destruction left in the wake of Hurricane Mitch in 1998, Angie dedicated her life to caring for the children of Honduras. She founded Hogar Esperanza (Hope House) in 2000 to provide a home for children born into extreme poverty and abuse. With Hope House, children in terrible circumstances find love and the opportunity to heal and thrive. They're provided with counseling and other life necessities, including education, so that they may ultimately serve as agents of positive change in their communities.
We salute Angie and the many dedicated staff, volunteers, and donors that serve the children of Hope House.