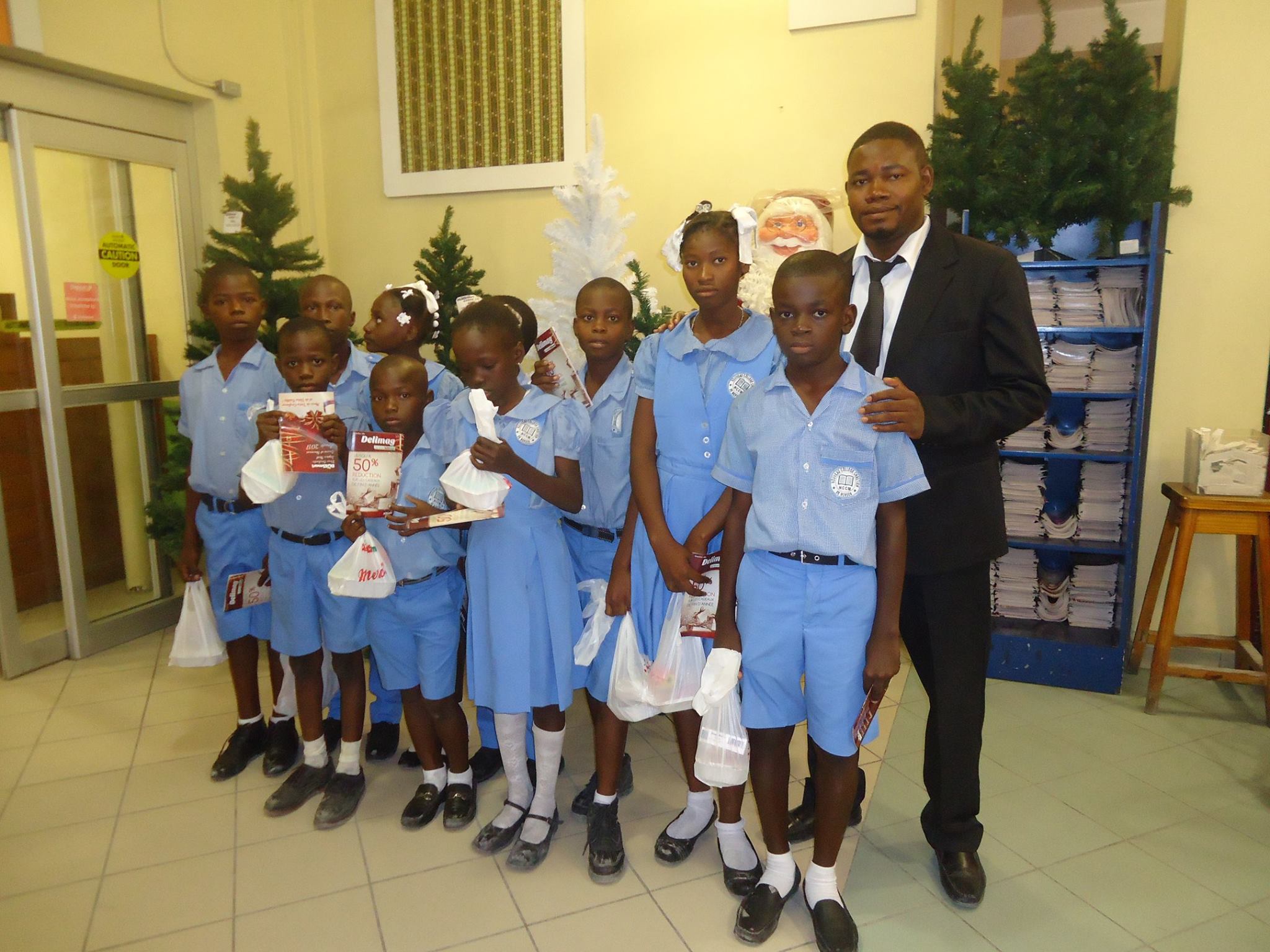 Nestled on a steep hillside overlooking the Gulf of Gonave sits Max Laurient's home in Merger, Haiti, where he lives with his wife and young daughter. Affectionately nicknamed "Pastor John" by his neighbors, he steadfastly works each day to improve the lives of children and families in his community.
Unemployment and poverty remain a constant struggle for the people of Haiti; however, John found consistent work as an English translator for visitors. With a deep understanding of his responsibility to share resources where they are so limited, John began to invest in his community by ensuring the children and families of Merger were provided with life necessities.
John's work is multi-faceted with a focus on both the immediate and long-term needs of Merger's youth. Each week, the community's children are fed an important meal following a laughter-filled soccer game. Additionally, John founded a school to provide an opportunity for education that many families would never be able to afford for their children. Along with math, science, and computer skills, John ensures the children receive intense lessons in English, vastly improving their ability to later secure employment in a crippled economy.
How you can help:
Local heroes most understand their communities' challenges and are best suited to provide the most effective solutions. As a result, the Mario Foundation supports John in his efforts to write a new life story for the children of Merger. Your contributions allow you to be a vital part of this incredible story by helping provide:
Food for the children of Merger
Clothing, shoes, and sandals for the children of Merger
Building materials for the new school in Merger
School supplies, including textbooks, notebooks, pencils, etc.