Haiti is a beautiful, resilient country, steeped in a rich history often marked by struggle. Recent headlines have brought stories and images of riots in city streets. Violence. Desperation.
Demonstrations have surged since last year among increasing cries of governmental corruption. The roots of these frustrations are complex and layered, but are most immediately due to exasperation with President Jovenel Moise's policies and alleged governmental misconduct as well as a steep rise in the cost of goods.
As the unrest grows, so does the impact on the entire country where there is already little margin to accommodate such dramatic disruptions. According to recent data from the World Bank, most Haiti citizens survive on the equivalent of less than $2.50 each day. Nearly a quarter of the population falls below the extreme poverty line of $1.23 per day. For context, a bag of rice in Haiti now costs approximately $18. A container of dry beans about $7. Malnutrition remains an omnipresent concern.
Yet, through the alarming headlines and noise of complicated issues, there are beacons of hope to be found. Less than ten miles away from the busy streets of Port-au-Prince sits the village of Merger. On a clear morning, the early sun peeks over Merger's rolling hills, casting a warm glow over the placid waters of the Gulf of Gonave. Max Lorient moved here several years ago with his wife, Phabiola. His home is nestled high on a hillside overlooking the peaceful water below. These days, the morning calm of the seaside village is belied by the instability that has besieged the capital city.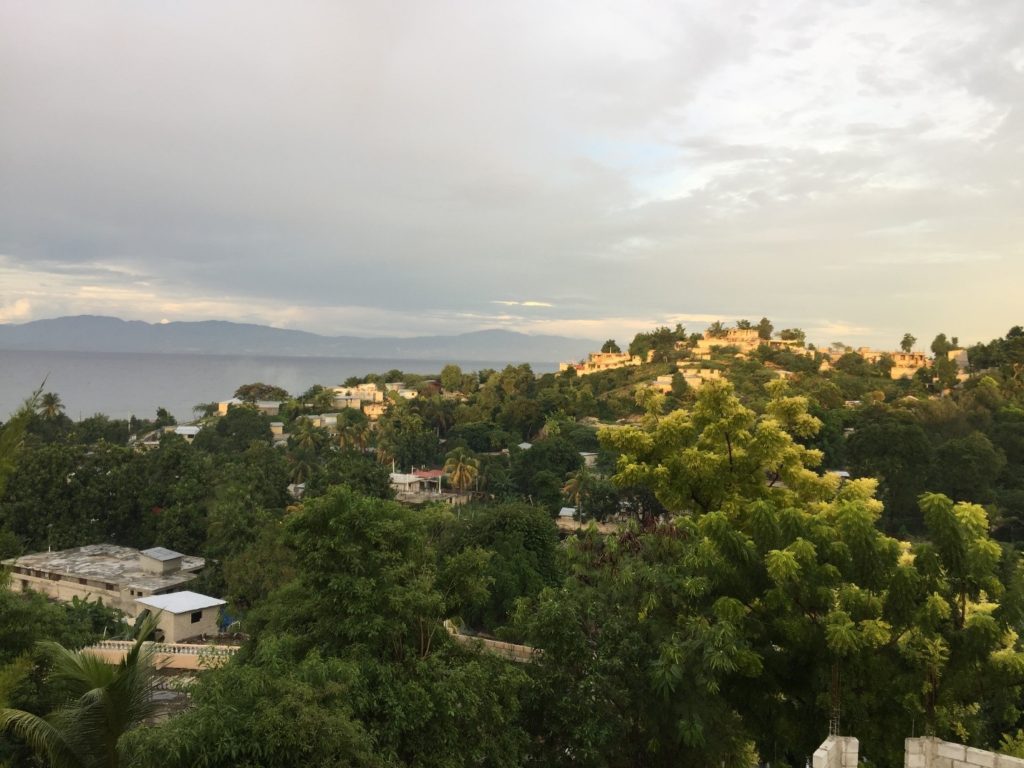 Affectionately nicknamed "Pastor John" by locals, Max sets about each day with a singular purpose; he is driven to improve the lives of children and families in his area. Learning to speak fluent English mostly through self-driven efforts, Max found employment as a translator for humanitarians, missionaries, and foreign aid workers that descended upon Haiti in the tragic wake of the massive 2010 earthquake.
Spending time with Max is inspiring. It's quickly apparent that he considers his successes a profound responsibility to share resources where they are so limited. When asked about the recent turmoil in Haiti, he's matter-of-fact in his assessment. "This kind of stuff happens almost every day in the country nowadays. Unfortunately, it does affect the whole country. The people don't know what to do about it." Yet, Max is steadfast in his work, perhaps most importantly through investing in Merger's children.
A few years ago, Max founded a school in Merger. The culmination of a vision that had been stirring in his heart for a long time. Unlike other countries, children in Haiti are not afforded a public education. Rather, families must contribute tuition which, in comparison to the United States, can often rival a mortgage payment in its financial impact on a family's resources. With this in mind, Max was determined to make possible an affordable, quality education for the children in his village.
Construction of the school meant not only a brighter future for Merger's children, but vital employment for its adult residents as well. Village men helped dig the building's foundation, raise walls, and secure the roof. Merger women helped sew uniforms. Max's efforts created ripples throughout the community, ensuring all boats were rising.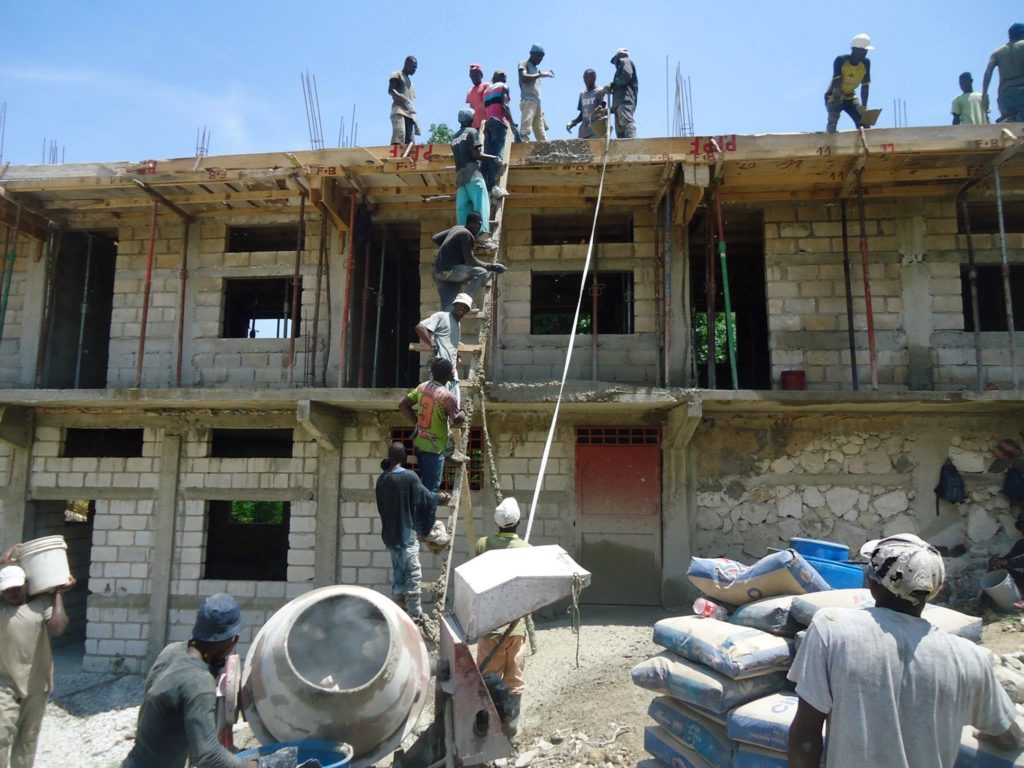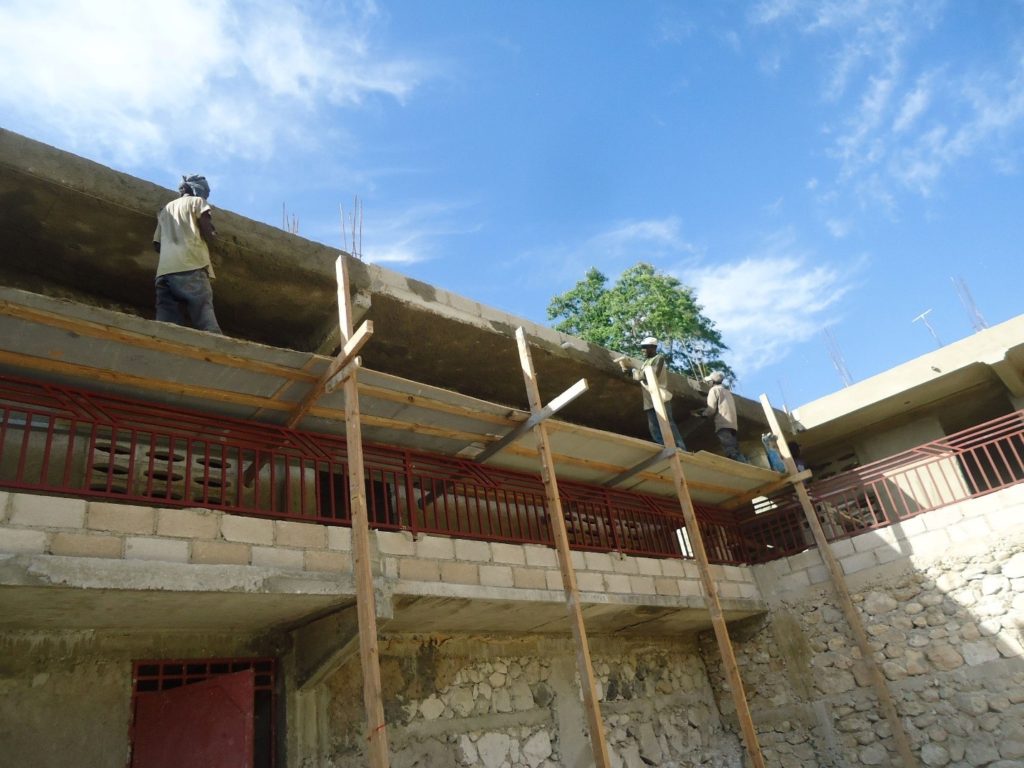 The progress since the school construction first began has been incredible, transforming a once overgrown plot into a central area thriving with activity. A visit to the school today is met with bright smiles from students, enthusiastic teachers, and a challenging curriculum, giving Merger's children every opportunity to set a new course for their lives and country.
Even better, the Mario Foundation provides opportunities for folks, just like you, to be a part of this incredible story of determination, compassion, and hope in the midst of instability and chaos. Your contributions already have helped complete construction of the school, sponsor teachers' salaries, and provide important textbooks. But more help is needed. A recurring contribution of any amount will allow all of these amazing efforts to continue and grow. Even small gifts, given consistently, add up to make a huge impact.